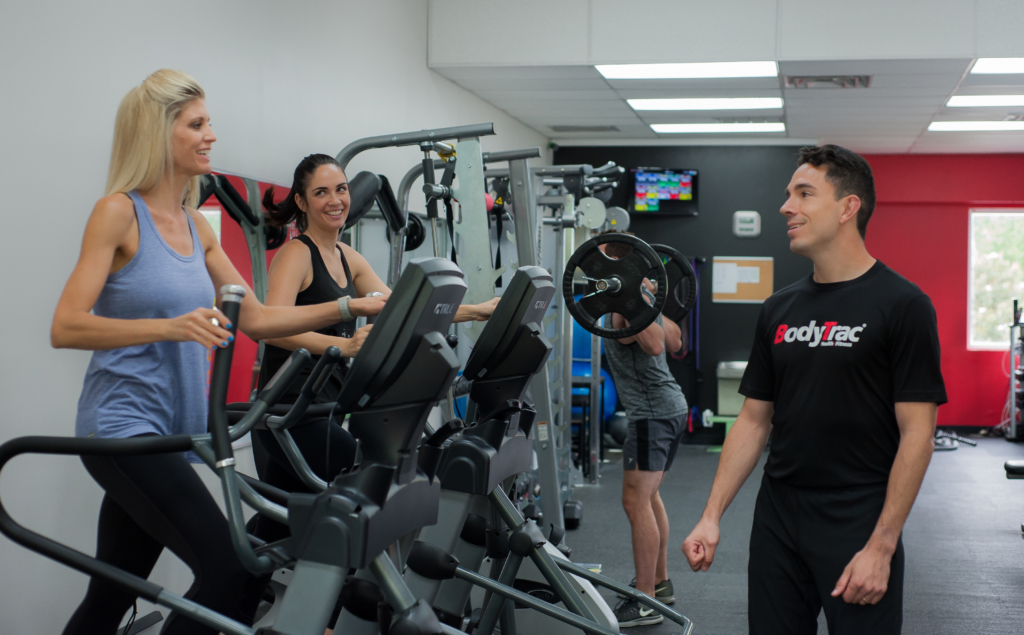 Our Personal Trainers
BodyTrac Personal Trainers are professional, friendly, and are rigorously trained to uphold the highest standards in the fitness industry. BodyTrac trainers are carefully selected for their professionalism, experience, and education. Personal trainers at BodyTrac often hold a college degree in an exercise science related field and always maintain a nationally recognized professional certification. They are knowledgeable, passionate and committed- and motivated to get you results!
Our trainers take pride in being a BodyTrac trainer. Carefully selected and trained to the highest standards in the fitness industry, BodyTrac trainers demonstrate an expert knowledge in developing and modifying workouts to meet your needs.
While the human body needs to be able to perform common daily tasks involving lifting, squatting, walking, jumping, and stretching, your BodyTrac workout contains specific functional training exercises to keep your body moving easily in ways it needs to each day. Compound movements, engaging several muscles within each individual exercise, are one of the ways our personal trainers maximize the effects of your session. In addition, your personal trainer knows proper form and range of motion so that you can be assured that the exercises you are asked to perform will not injure your body. A BodyTrac personal trainer closely monitors and corrects your form during each exercise, allowing you the ability to focus on your results and maximize your calorie burn.