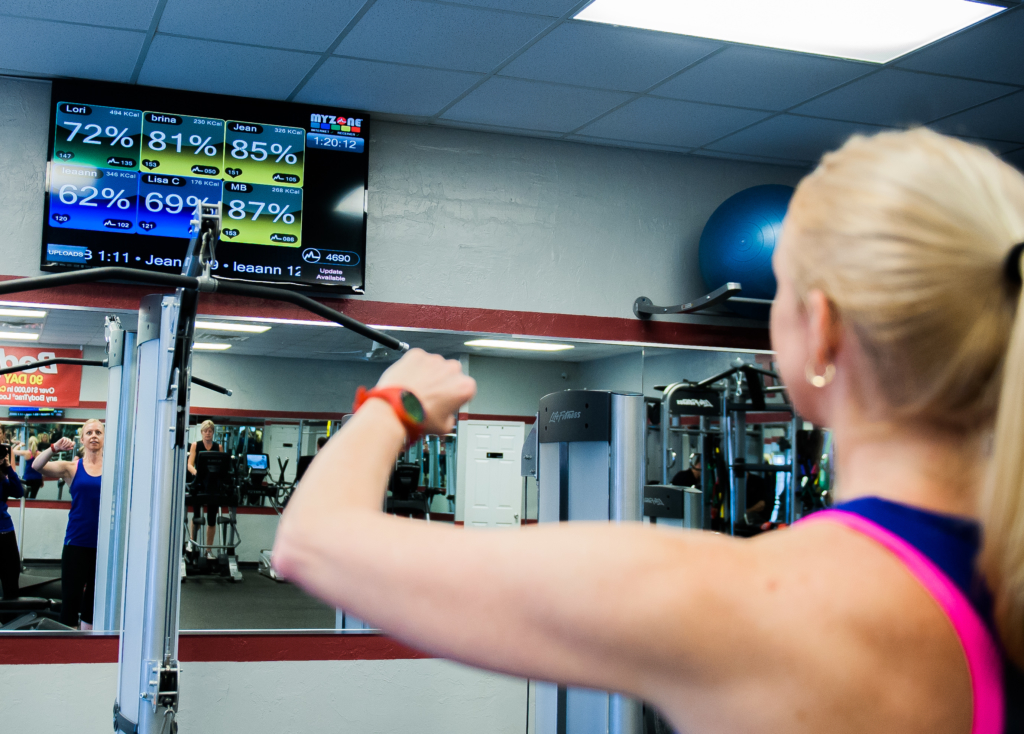 BodyTrac sessions are made for all levels of fitness. You'll start with 30 minutes of heart rate training effortlessly monitored with MyZone technology while you're on the treadmill, elliptical, or bike followed by 30 minutes of customized strength training with a highly qualified personal trainer. Each session is tailored to meet you at your current fitness level and challenge you just enough to push your limits in the safest and most effective way of reaching your health and fitness goals.
We know that you are busy- and that finding the time to commit to a fitness program can be difficult sometimes. That is why BodyTrac has developed the best one hour workout in the country- for busy people like yourself. We are not here to waste your time – but to make your one hour count!
Simply by setting aside one hour, 2-3 times a week for your BodyTrac session and performing cardio in your heart rate zone 2-3 times per week on your own time- you can achieve your fitness goals!
When you show up for each of your sessions during the week, you can expect the program to be well-planned out by your highly skilled personal trainer who is ready to provide the right exercises and all of the guidance you need to experience success. Each facility is equipped with an ample amount of fitness equipment, so that your time is never wasted waiting for a turn on a piece of fitness equipment during your scheduled session time. In addition, each facility is equipped with a variety of strength training machines, free weights, and equipment, so that your personal trainer can create an excellent strength training session based on your needs of maximum calorie burn and muscle toning that will have a lasting effect.